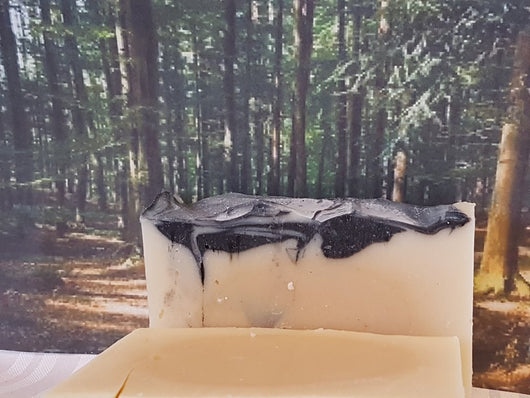 In The Woods Goats Milk Soap
 All Natural Goats Milk Soap.
A soft, moisturizing & gentle soap. Made with Raw Goats Milk, Organic, cold pressed oils & Lightly scented with essential oils, herbs and spices. Never any artificial colours or scents. 
In The Woods is Calming and manly with scents of Cedarwood, Sandalwood, Lemon, Patchouli & Lavender 
More curing - ready near the end of May!